Mrs. Mindi Hardgrow: Superintendent, Lead Administrator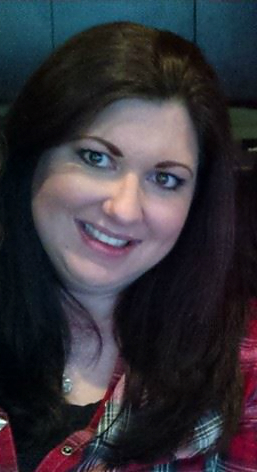 Mindi Hardgrow, was raised on the Far South Side of Columbus and graduated from Hamilton Township High School.  Mindi has always had a strong connection to her community as a civic leader, neighborhood activist and an advocate for family values. She has worked as a school administrator for over fourteen years and understands what is required to lead staff, students, and parents into a 21st century learning environment.
As a civic leader, Mrs. Hardgrow was the chair of a task force which successfully created the Far South Columbus Area Commision and  served as the president of this commission for four years.  She has also served on the development committee for the Scioto Southland /Area Plan ensuring that the Far South Side of Columbus continues to create progressive objectives and opportunities to prosper all businesses and residents.
As a respected leader and community advocate, Hardgrow has formed strong relationships and instituted long lasting partnerships with many benevolent stakeholders in the neighborhood that will enrich the lives of her students at A+ Children's Academy as well as every child and family in the Far South and surrounding areas. She has written and participated in grants that have contributed to over a million dollars worth of improvements to the community.
Mrs. Hardgrow received an Associate of Arts degree in Equestrian Studies from the University of Findlay. Through a learning initiative and free summer equestrian program that lasted seven years, Hardgrow taught urban, school aged children to ride safely and instilled the importance of including outdoor activities in their daily routines. Hardgrow earned a Bachelor of Arts in Communications from Kaplan University which she has effectively applied to expand and accelerate the community outreach programs she has developed over the last decade. She is continuing her education at this time for her masters degree in leadership in education administration.  She is licensed by the Ohio Department of Education in Administration and Supervision of all teaching subjects.
Mindi is married to a Franklin County Sheriff Deputy and has three children of her own.  Her two youngest children have attended A+ Children's Academy Community School. Her oldest son is now in high school.  Feel free to contact her at mhardgrow@apluschildrensacademy.org
Ms. Krista Jenkinson: Kindergarten Teacher

Ever since I was in Kindergarten, I knew that I wanted to be a teacher when I grew up.  Having a father who worked at the Ohio Department of Education and many role models in my family who were teachers, I knew this is where I belonged.  I used to spend hours being a teacher in my school room set up in the basement to my two younger brothers and many cousins.  I loved it!  I volunteered to help my mom teach at our church in the three year-old-class throughout elementary school.  In eighth grade, I had the opportunity to go into a first grade classroom for a field day and be an aide at Safety Town working with students getting ready to go into Kindergarten in the fall and knew that this was my calling.
I grew up attending both Gahanna-Jefferson Public Schools and St. Matthew School.  I went to St. Francis DeSales High School and received my diploma in 1998.  After graduation, I decided to attend Ohio Dominican University to obtain my Early Childhood Education degree.  I graduated in 2002 with my Bachelors and began teaching a full-day Kindergarten at St. Mary School in German Village.  I taught there from 2002 until 2008, during which I had two beautiful little girls, Maria in 2005 and Erin in 2008.  I decided to stay home with them for a while.
I decided to teach at my daughters' preschool, Gahanna Early Experience Center, while they attended school there.  I taught there from 2010-2014.  I loved the experience and loved teaching at GEEC, but I was given the opportunity to teach at Whitehall City Schools in their pre-school during the school year of 2014-2015.  As I was teaching there, I realized that Kindergarten is where I belonged and began applying for Kindergarten teaching jobs again. I applied for the full-day Kindergarten job here at A+ Children's Academy and took the job.  I love it here and enjoy working with the staff, the students and the parents.
Teaching is my passion and I love helping my students become life-long learners.  I am so excited to be back in a Kindergarten classroom, and part of the A+ Academy team.
Mrs. Tonya Kelly: First Grade Teacher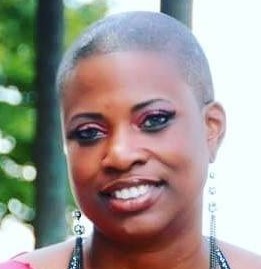 HI My name is Mrs. Tonya Kelly, MEd, I am VERY Excited to be your First Grade Teacher!!! I would like to tell you a few things about myself.
I was born in San Antonio, TX and raised in Columbus, Ohio as a TRUE OSU BUCKEYE!!! I am the oldest of five siblings, I have three daughters and two granddaughters. I have a pet Maltese/Bishon puppy named Snow who is five months old. I am a Master of Education Early Childhood Education graduate from Grand Canyon University. This will be my first year as a Lead Teacher. I have worked in a PRE-K to 8th grade school environment for three years.
My MOTTO is: "Try your best in everything you do."
A few favorite things:
Favorite colors                        Scarlet/Gray
Favorite Food                         Mexican
Favorite Movies                      Grease and The Wiz
Favorite Season                       Summer
I look forward to sharing a wonderful and learning filled year with each of you.
Yours in Success,
Mrs. Kelly, MEd
Mrs. Morgan Foote: Second Grade Teacher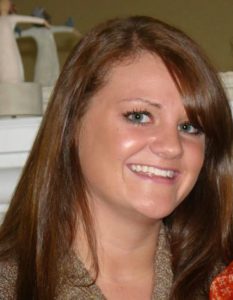 Hello!  This is my first year teaching at A+ Children's Academy and I can't wait to get started!  I will be the new second grade teacher!  For the past three years, I have been working as a preschool teacher and substitute teacher for all grade levels.  I have my Bachelor's degree in Early Childhood and hope to get started on obtaining my Master's degree soon.
I grew up in Circleville, a small town located south of Columbus.  I met my husband, Josh, in 2012 and moved to Hawaii with him.  He was stationed in Oahu for three years.  We had our daughter, Sofia, in Kailua, Hawaii in April 2015.  We moved back to my hometown in September of last year and are now expecting our second child, a little boy!
Some things I enjoy are swimming, shopping, and spending time with my family and friends.  My passion is working with and teaching children.  I believe that every child is unique and deserves to be taught in a way that is tailored to their needs.
I am looking forward to getting to know the students and families of A+ Children's Academy!  I can't wait for a great school year!
Mrs. Rebecca Wiseman: Third Grade Teacher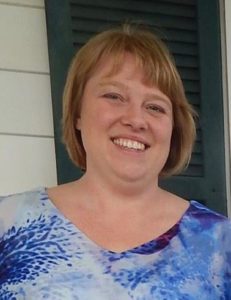 Hello!  I'm Rebecca Wiseman.  I will be teaching 3rd grade and am very excited to return to  the A+ teaching team!  I have just graduated from Ohio University – Chillicothe campus.  I went back to school two years ago to finish my Bachelor of Science in Early Childhood Education after a ten-year break.  In that time, my husband Chris and I produced four sons, Patrick (13), Lincoln (11), Benjamin (9), and Evan (6).  We live south of Chillicothe in the tiny town of Richmond Dale where my husband pastors the R.D. United Methodist Church.  Education must run in our family as both of my brothers are also teachers here in Ohio.  (My sister did not choose the same path.)  I have lived here most of my life with my high school years in Pennsylvania and a few years after in Florida, California, Washington, and Pearl Harbor, Hawaii compliments of the United States Navy.
Some favorites:
Color:                        Purple
Drink:                         Iced Tea
Sports Team:            The Buckeyes, of course!
Food:                         Pizza
Book:                         So many!
Movie:                       Grease
Mrs. Kimberly Fout: Fourth Grade Teacher
Coming soon!
Mr. Kyle Supe: Math & Science, Fifth-Sixth Grade
I am excited to return as the 5th and 6th grade math and science teacher.  This is my third year at A+ Children's Academy Community School and my fourth year teaching in the Central Ohio area.
I believe every child is capable of growth in any subject area regardless of previous success.  Students who are encouraged to continue trying in the face of setbacks and challenges are much more likely to succeed than students who give up easily or are not presented with difficult work.  Effort and attitude matter much more than ability!
I am a lifelong Ohio resident and I grew up in West Chester near Cincinnati.  I currently live in Columbus near Hilliard with my wife Kristin and son Lincoln.  We enjoy swimming at the YMCA and visiting local parks and attractions as a family.  We are also big Disney and sci-fi fans; our favorite movies include Finding Nemo, Lion King, X-Men, and Star Wars.
I am looking forward to another successful school year!
Mrs. Hannah Spaeth: English Language Arts & Social Studies, Fifth-Sixth Grade
Coming soon!
Mrs. Julie Royer: Music Teacher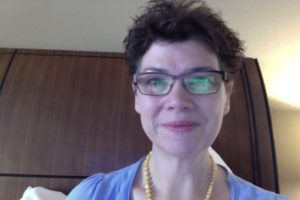 Hello! I'm excited to join the A+ Children's Academy Community School as the Music Teacher. This will be my 28th year teaching Music and my 1st year at the Academy. I have taught Music in Missouri, Kansas, Illinois, Texas, Florida, North Carolina and now I start my new adventure in Ohio.
I have B.S. in Education majoring in Vocal Music from Northwest Missouri State University. I completed my Master's Degree in Curriculum and Instruction in the Creative Arts through Lesley University in Cambridge, MA (via it's Kansas City, MO campus) and have completed 33 post-graduate credit hours in Education through Ottawa University.
I believe that education is the key to helping our children succeed in life. The arts make life more fulfilling and give people the ability to express themselves making them a well-rounded citizen!
I was born and raised in Missouri where I met Mr. Royer in college, 36 years, 2 sons, 3 grandchildren and 7 states later I begin my life in Ohio. I love spending my vacations visiting with my children and family in California and Kansas. I love to dance, listen to live bands (Classic Rock & Roll); play the Piano and the Ukulele. I also look forward to being able to ride my bike once again with the flat land and wide roads.
I appreciate that God created the 2 greatest beans for us to enjoy…coffee and the cocoa beans. They both make life much more enjoyable!
Jamie Hosleton: Intervention Specialist, Third-Sixth grade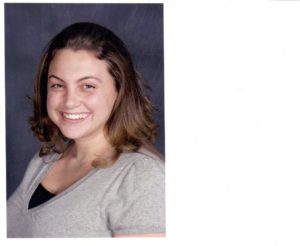 Hello, I am excited to be returning for my second year at A+ Children's academy as an Intervention Specialist.
I pursued my teaching career at Ohio University where I received a bachelor's degree in Early Childhood Education. I went on to teach as a substitute in a variety of schools and positions. After many years of substitute teaching I decided to work toward a degree in Special Education. In January of 2015, I received my Masters in Special Education from Grand Canyon University. I enjoy teaching and learning and hope to continue my education through a Doctoral program in the future.
I have lived in Ohio all of my life but enjoy traveling, seeing new places and meeting new people. Although I have visited many places throughout the country, Ohio is where my heart is. I enjoy the outdoors, swimming and spending time with my husband and three wonderful children. Music and dance have also been a big part of my life. I have always had a passion for teaching and I am exciting to have this opportunity to continue to learn and grow at A+ Children's Academy.
I look forward to meeting and working with all the students and their families this school year!